My name's Cai. I started gauging about...oh...a year and a half ago.
I wear 2's.
My brand of choice is morbid metals, although I find stainless steel far too heavy for me.
These is my favourite pair. I also have them in white, and I'll frequently wear opposite colours in opposite ears, in opposite directions.
Then just for fun, I'll switch them when no one's looking, and people get confused.
"Wait, wasn't that one just..."
So, anyway.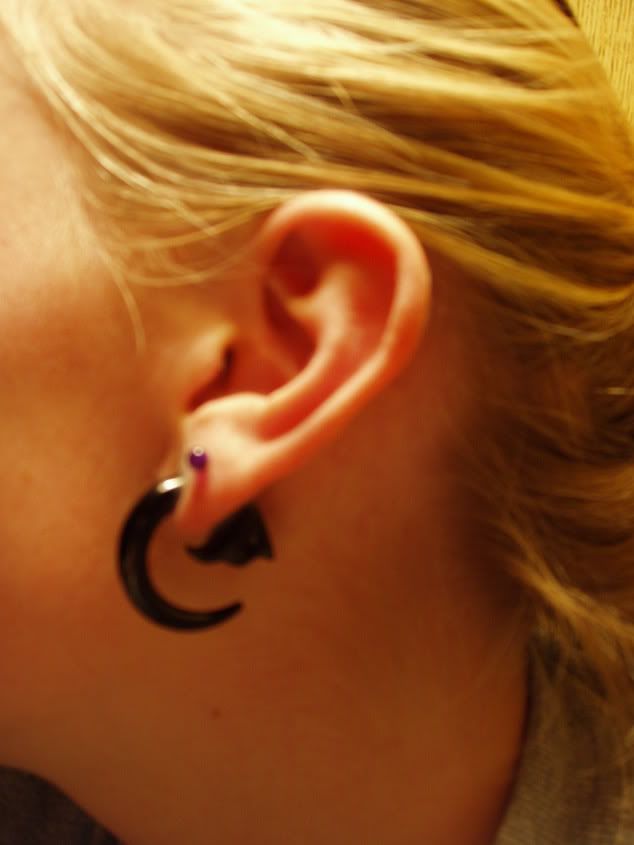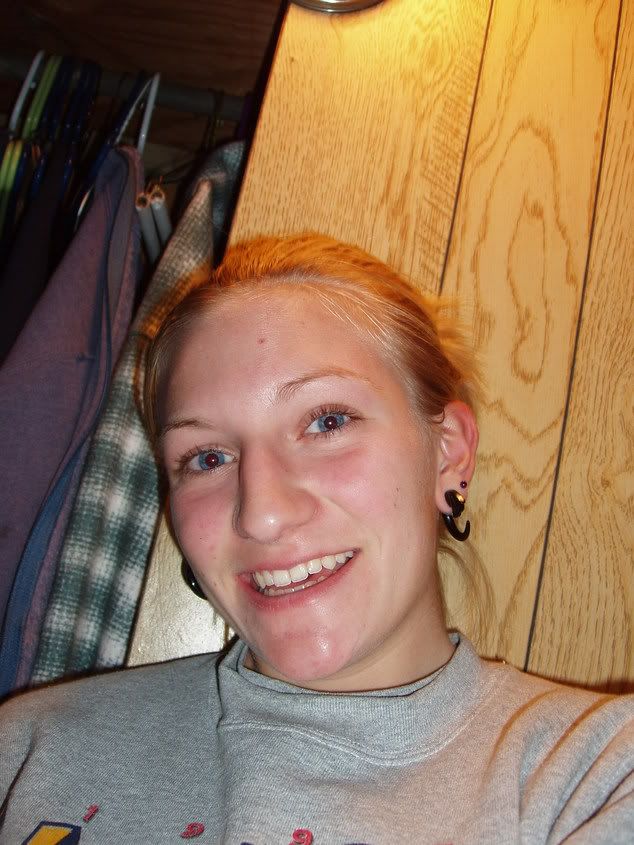 Ciao!